Having smooth gameplay in drifting games is the first thing that makes the playing experience awesome Today, we will be listing down the Top 5 Drifting Games having super smooth gameplay, controls, sound effects, and, most important, excellent user experience.
The list of the best drifting games in 2023 starts with the,
FR Legends
CarX Drift Racing
Drive Division Online Racing
Project Drift 2.0
Drift Hunters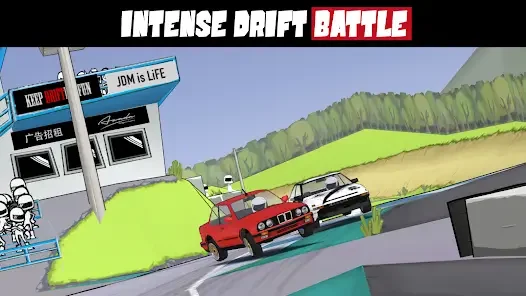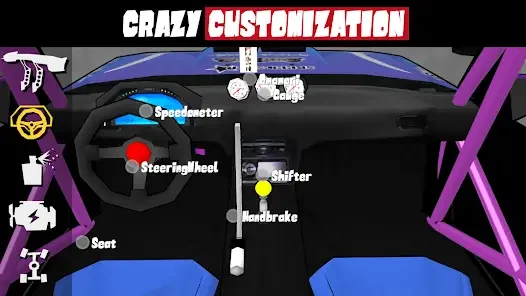 FR (front-engine, rear-wheel-drive) Legends was released back on Oct 29, 2018. To date, it has been downloaded more than 10M+ times on the google play store. The game has so many exciting features like the ability to customize the way you want, intense drift battle, and stunt driving, and the most notable feature is that it can be played offline as well!
You can play this game on your android, ios, tablet, or any device you like. The game has all the versions available for its players. You can play this game as a hobby or as fun because it has many cars, maps, accessories, and other stuff to unlock, and all of that requires money in the game, which can be gathered by clearing the levels and upgrading your cars.
Apart from the original version of the game, you can also get an FR Legends Mod APK version where you can get unlimited money, everything unlocked, new maps, cars, and much more exciting stuff for absolutely free.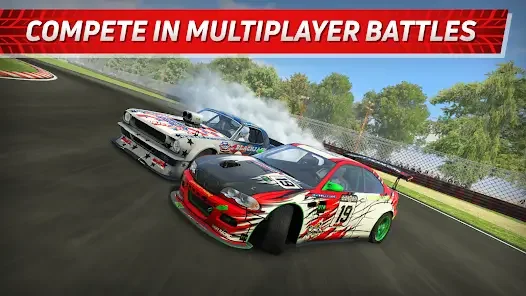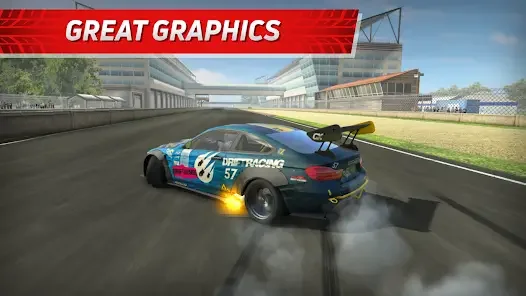 CarX, the game has more than 30M+ Downloads since its released. The customizable features, multiplayer mode, and real drifting simulator make the CarX Drift Racing one of the best drifting and racing games.
You can color the bonuts of your car, unlock new cars & tracks, play with your friends in multiplayer mode, and compete yourself in ghost mode. Yes, all this is possible in this drifting CarX Drift Racing game.
The addictiveness of the game can surely make anyone play this game for hours. The sound effect of the engines and turbo is just superb. With the help of coins, you can unlock new cars and tracks as well.
There are multiple modes available as well. Like one of my personal favorites is the Career Mode, where you can compete yourself, win cups and earn coins, unlock new 40+ sports cars, and many other exciting and joyful stuff.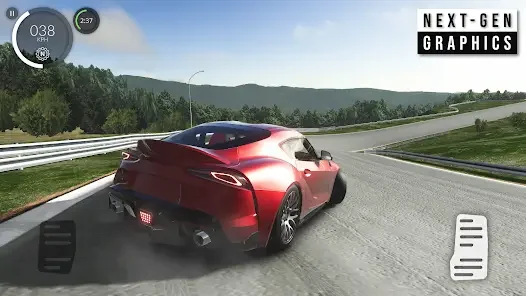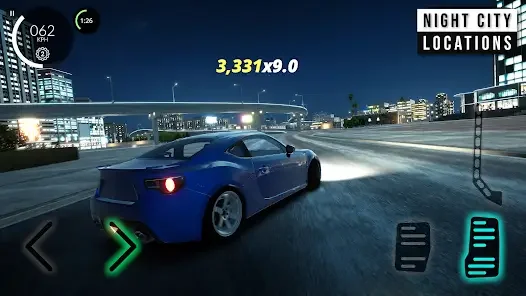 The game is created by the players for the players. Drive Division Online Racing has all the features you can imagine and want in any drifting and racing game. The game has more than half a million downloads worldwide.
The most highlighted feature of the game is its modes, and there are three different modes. The drift mode, racing mode, and online multiplayer mode. The game allows you to play multiplayer with your friends and people around the world. In the drift and racing mode, you can earn money and unlock over 30 legendary supercars for your next drift and race.
Apart from this, the customizable functions available in the game make it more user-friendly. You can also unlock new locations and tracks, and these are some incredible and beautiful-looking locations where you can drift and race even with your friends in multiplayer mode.
Drive Division Online Racing can also be played offline. The sound effect and smooth gameplay also attract the player's attention and make them play more n more of this game.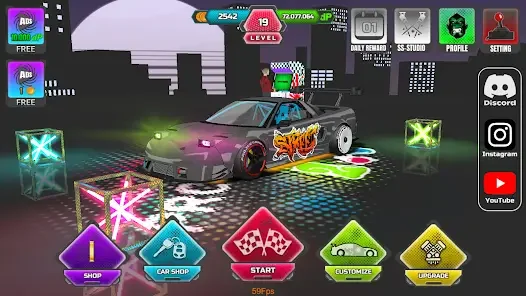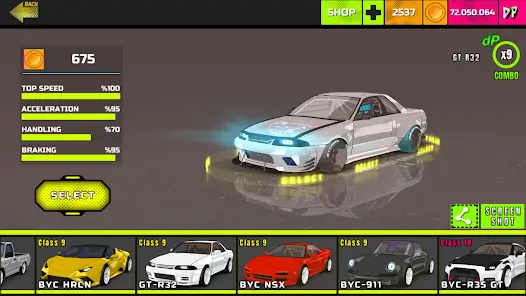 Project Drift 2.0, the competitive drifting and racing game has 5 unique modes to play. The game where you can have unlimited car designs, more than 30 different cars to unlock, superb attracting animation while drifting, unique drift maps, and customizable controls. This game has got everything you can ask for.
While drifting, you might be bored because of one track having the same road and location to drift. But the Project Drift 2.0 has more than this. You can drive and drift in different roads, cities, race tracks, tunnels, parking lots, and tandem runway areas.
The online multiplayer mode, this mode has the feature of playing with your friends and players around the world. Choose any room, enter, and start racing and drifting with other pro players. Show off your drifting skills and cars by customizing them, changing their colors, decals, and much more stuff.
Want to have more specifications and power in the car? No worries, you can upgrade your car's turbo, engine, gearbox, brakes, suspension, wheel angle, air pressure, and many more other stuff. This can not only boost or increase the car's speed, but also, you can drift better with better suspension, wheel angle, and air pressure. Upgrade these and enjoy!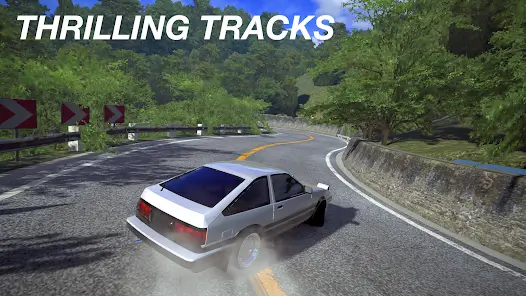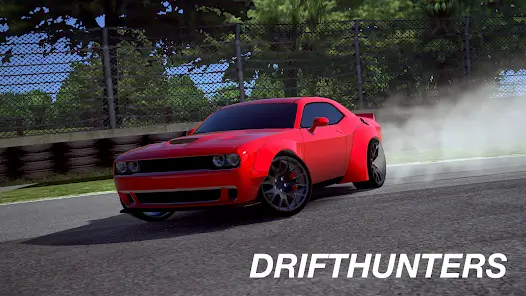 With more than 1M+ worldwide downloads, Drift Hunters is the 5th best drifting game in our top 5 list. This game is also quite similar to previous games, but the features, cars, and tracks available in this game stand it out in the crowd.
The game has 10+ unique tracks where you can race and drift, more than 25 cool drift cars, and, most importantly, realistic drift physics. The game has different handling schemes as well, and you can try and choose the one that fits best for you.
The ability to customize and tune your car completely is another exciting feature of the Drift Hunters. Thrilling tracks, sound effects, smooth gameplay, and beautiful locations make the game very entertaining and exciting. The players can play this game offline as well, which is also itself a pretty good thing.
Conclusion
In the end, if we conclude, each of the above-mentioned top 5 drifting games has its own beauty, features, modes, and user experience. The reason we kept the FR Legends on the No.1 is because it's the most download+loved drifting and racing game worldwide. Also we as a team also play this game very often. Especially its APK version of the game, which gives you literally everything unlimited and unlocked.
---